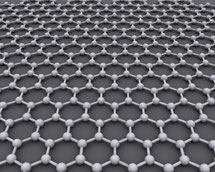 Not to long from now, our computers may become a hundred times faster thanks to something called graphene.
Scientists are thinking about replacing today's silicon chip in today's electronics with graphene chip.
What makes graphene so awesome? Graphene is a single layer of graphite. It is only one atom thin. This arrangement is what gives graphene awesome properties that scientists are now busy exploring.
How to Make Graphene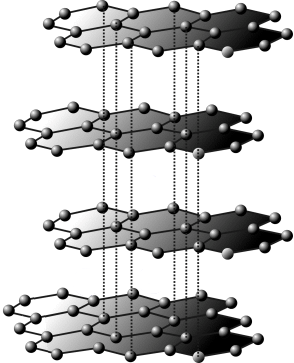 How was this stuff discovered? Graphene was discovered in 2004 by a couple of guys using nothing but scotch tape and a flake of graphite. Just in case you are wondering where to find graphite; it is the stuff inside your pencil. Yes, the thing that you write with is called graphite. If you would like to try making some graphene yourself, here is how those guys did it:
They used the tape to peel off a layer of material from the graphite flake.




Folded the tape in two to split the layer in the tape into two halves




Repeated step 2 several times




Studied the different layers of graphite on the tape



If you repeat step 2 several times, you will end of with several thin layers of graphite and one of these layers would be only one atom thin. This one-atom-thin layer of graphite is called graphene. At this point, you would have succeeded in making graphene, if you can identify which of these is the graphene layer. A microscope can help you identify your layers of graphene but how to do that is out of the scope of this article

Let Branson and Aravind show you how they would do it.
Some Amazing Properties of Graphene
Electron can move very fast from one end of a graphene sheet to the other in straight line without much obstruction by noise and other factors. Even though graphene is said to be the thinnest material ever, it is stronger than diamond. So that makes it the strongest material known to man.
With such amazing properties, there is no shortage in applications that could be improved using graphene. Scientists are now looking at all sorts of potential graphene based products.

Image credit: Anton,  AlexanderAlUS via Wikimedia commons